Last week we posted part one of our team's summer updates. Check out part two below to read about our international and local adventures and hear what the rest of the team has been up to this summer.
Judah Cofer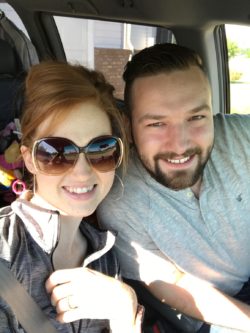 This has been a packed and fun summer for the Cofer family! We kicked it off with a three-week road trip out east for my brother's wedding and some time afterwards with my family before my parents headed back to Mongolia to continue the mission work they have been doing there.
I took a business trip to Brazil and Chile in July, and while there had my first surfing experience. It was awesome! I hope one day to take my family there (especially since my son has been begging me to go ever since my return).
One of Heather's sisters stayed with us through the summer while attending Ellerslie Discipleship Training. It was really special to have an extended time with her.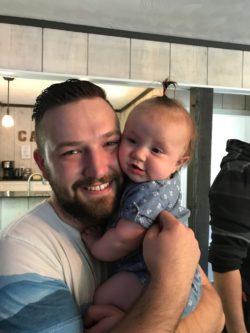 Other activities have included visits from out-of-town friends and family, organizing our garage, a two-day trip to the mountains, being a part of three weddings (besides my brother's), playing in the sprinklers, and camp fires in our backyard fire pit. Heather and I also celebrated our sixth anniversary in August! To close out the summer, we are celebrating several birthdays and helping my younger brother settle into life in the US after moving back from overseas.
As fall approaches, we're working on returning to a more structured rhythm of life. Heather has started some regular learning times with the kids, and I am in a busy work season with my job at AgWorld. We're excited that Heather's family is going to be here through the holiday season before their return overseas for missions. I am still actively involved in pastoral ministry, which brings many opportunities to invest in people's lives and have people into our home. We're excited to see what God has in store as we close this year and head into the next!
Aubrey De Vries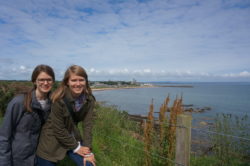 This summer I had the privilege to help lead a week-long workshop in Scotland with Simply the Story, a ministry that provides people with tools to experience Scripture through stories and discussion. It was such a joy to reunite with old friends that I had met in Ireland two years ago, as well as meet new people and build friendships with some very dear missionaries and ministry leaders. After the workshop was over, it was unforgettably delightful to spend a week in St. Andrews with my sister. Walking along the coast, visiting cathedral ruins, and eating fish and chips by the seaside were just some of the perks from the trip.
When I got back from Scotland, I had the pleasure of being in the wedding of a childhood friend of mine (a very special day), and spending time with my family (they came for a visit!) hiking in the Rocky Mountains.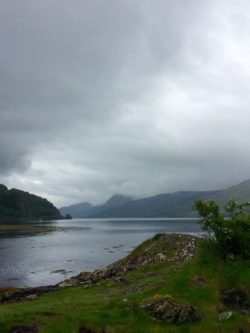 When I'm being responsible, I go to work and teach reading and spelling to students with dyslexia. I love getting to work with such brilliant and energetic students; they keep me on my toes. Additionally, I spent the summer writing content for Semester 3 of the Heroic Life Discipleship curriculum, and am now beginning to work on lessons for Semester 4. I also continue to oversee the blog and social media posting for Heroic Life Discipleship.
While in Colorado, I get to live with an amazing family of six rambunctious munchkins and their two incredible parents (how do they do it?), whom I claim as my Colorado relations. We go on a lot of adventures together and often find ourselves in terrific predicaments that require highly creative solutions. We enjoy ourselves a lot.
Overall, I'm tremendously thankful for the richly blessed life I have. I work alongside some of the most amazing people in the world and am grateful for the abundant grace Jesus has poured into me over and over again through the challenges, tears, triumphs, and joys that come as a result of walking with Him. Here's to more of knowing, enjoying, and glorifying Him in the days ahead.