Biblical curriculum and training that will equip you to disciple children to know Christ, live in joy, and grow in passion for God's Glory
Heroic Life has changed my life so much. Each semester I have become closer and closer to my dear Savior. The leaders there are so passionate about Jesus, and I have learned so much from them. Throughout my time in Heroic Life, I have learned so many important truths and I have surrendered my life fully to the Lord. Heroic Life is truly a life changing experience.
Jaycee W. |Colorado | Heroic Life Discipleship Student, Age 14
Curriculum Overview
Why wait until your children are grown to build a solid foundation for their lives? Give kids the advantage of Christ-centered training from the ground up with a clear and simple articulation of the truth.
Our curriculum works through the Bible chronologically from Genesis to Revelation, giving you:
A Biblically sound perspective on truth
A simple and effective discipleship model that communicates the Gospel and helps children know and mature in Christ.
Tools that help equip you for effective ministry
Stories of Christian heroes that will encourage and inspire
A student workbook with activities and a family study guide to reinforce each lesson
We're publishing our two New Testament semesters first; we'll publish the remaining six semesters over the next few years.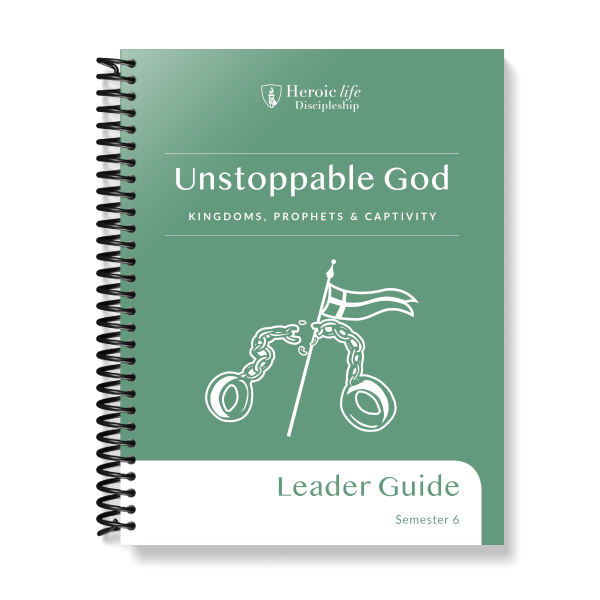 Semester 6
Unstoppable God
Kingdoms, Prophets & Captivity
"O Lord, answer me, that this people may know that you, O Lord, are God, and that you have turned their hearts back."
Lesson 2 | The Lord is God
Semester 6: Unstoppable God walks children through the days of Israel and Judah's last kings, the captivity of God's people, and finally, their return to rebuild the walls of Jerusalem. Through the stories of of Elijah, Elisha, Daniel, Esther, and Nehemiah, children will learn about joining God in the advancement of His kingdom and gain practical understanding of how to introduce others to Jesus.
Family Discipleship Curriculum
A roadmap for family devotions: five lessons in your inbox every week.
Little preparation time required
Lead your family in meaningful discussion
Cultivate prayer and a heart to know God
Engaging for children of all ages (simple activities included)
Leading family devotions can be overwhelming. How do I begin? How will I keep my kids paying attention? Where will I find the time to prepare?
If you've asked any of these types of questions, you're not alone. We've asked them too, and done our best to develop a simple but powerfully gospel-centered family devotion curriculum that takes the guesswork out of discipling your kids.
Workshops and Training
We are passionate about children's discipleship and love sharing that passion with others. Invite us to come speak, or take our online leader training course.
Through our workshops and online training, we come alongside you and your team to provide:
Even greater personal strength and ministry effectiveness
Practical tools for discipling children
Principles for teaching children in a way that leads to growth and maturity
Specific training on how to use and teach the Heroic Life discipleship curriculum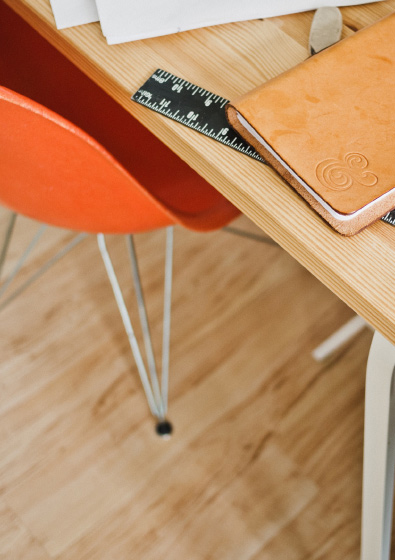 What People are Saying About Heroic Life
My heart aches to see the Bride of Christ brought to completion, among all the people groups of the earth. For several years I have been asking the Lord to raise up a generation of young people whose hearts are ablaze with His passions and whose lives are engaged in His eternal purposes. If the ministry vision of Heroic Life Discipleship were to be implemented across our nation (or any nation, for that matter), I believe we would see such a generation raised up. I whole-heartedly recommend this ministry!
Josh B. |
Missouri | Mobolizer with New Tribes Mission
Parents
The Heroic Life course is like a channel through which the life and truth of God can flow to my heart. Although I'm teaching the material to my son and daughter, I feel like I'm the one getting the most blessing! It's also great to have the leadership team of Heroic Life standing by to answer questions and offer suggestions. I really appreciate how Heroic Life lays a foundation for understanding the full power of the gospel and how that power can change our life.
Mike G. |
South Carolina
Teachers
It has been such a huge blessing being able to use the Heroic Life curriculum! Each night we study it with the children while having a cup of tea and spend 30-45 minutes on it, followed by prayer. My fellow caregiver says the study is not for the children but for her. She learns so much! All of the words each day speak directly into our daily challenges and situations. God has been speaking to us and helping us so much through it. Thank you so much for your hard work in it!
Gerda A. |
Ethiopia | Orphan Caregiver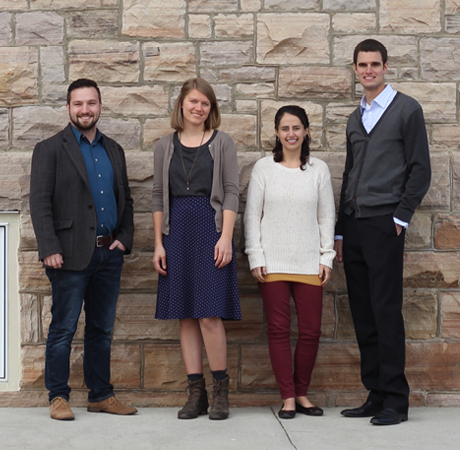 About Us
We're a team of ordinary people who are passionate about Jesus. Our desire is for children to understand and live out the gospel and know Christ Himself. We believe God wants to use you to help cultivate such a life in them. That's why our vision is to equip you with simple and effective tools for discipleship that will assist you as you invest in the lives of young people around you.